If you have been thinking about joining in, now is the best time because for the month of October
we all start level again for a new 4 week comp
. The total season score will still be continued, but this way we all get a chance of getting over missed weeks or low scores.
Prize's for the TOP 2 players are

The Four Year Plan DVD
£10 Gift Voucher for club store
Goal Net Scarf
Donation £5.00 each to QPR In The Community Trust and the Kiyan Prince Foundation.


For this weekend, as before we are choosing our banker wins from all four divisions of the english leagues, and the simple instructions are:-

1. Choose your 5 winning teams for this weekend (add reserves in case your games are called off). One point scored for each correct prediction

2. Indicate your best banker as *NAP* for double points

3. Predict the total number of goals scored by your 5 teams for a bonus point.

So total of 7 points available.

Current table:-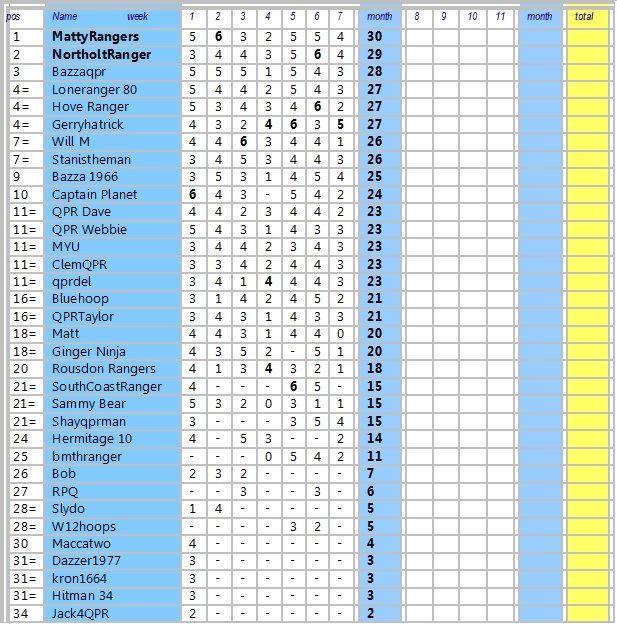 Well done MattyRangers and Northolt Ranger, hope you enjoy your Hooped Dreams book.