Bet £10 get £20 or pick another offer. (new members only)
The link below take you direct to the QPR page.
Stanistheman & Loneranger80 lead the way as we enter the second week. Good luck all.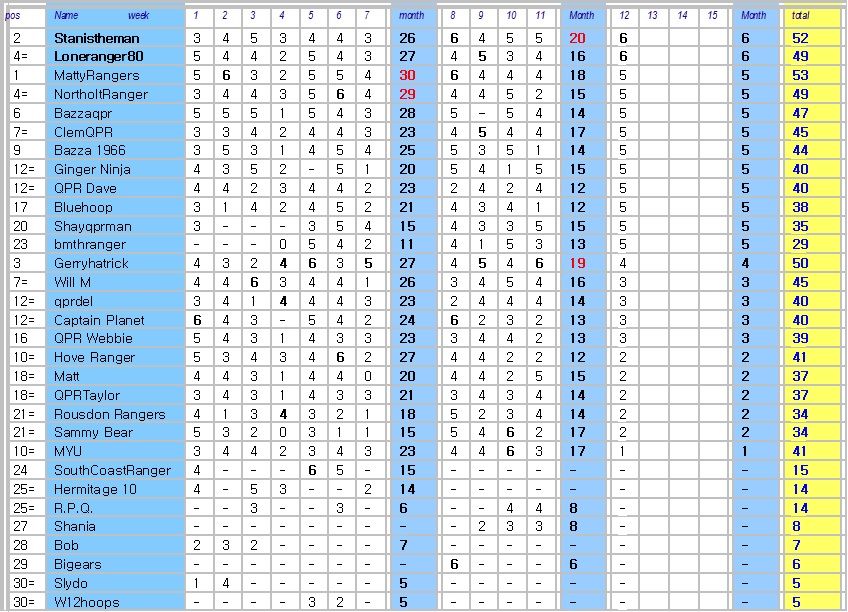 Prize's for the TOP 2 players are
The Four Year Plan DVD
£10 Gift Voucher for club store
Donation £5.00 each to QPR In The Community Trust and the Kiyan Prince Foundation.
For this weekend, we are back to choosing our banker wins from all four divisions of the english leagues, and the simple instructions are:-
1. Choose your 5 winning teams for this weekend (add reserves in case your games are called off). One point scored for each correct prediction
2. Indicate your best banker as *NAP* for double points
3. Predict the total number of goals scored by your 5 teams for a bonus point.
So total of 7 points available.
Latest table, which is configured to best show the current months position. The first and last column show the overall total positions.