On behalf of RBLOCK_RANGER
Right then, I know this is a long shot because everyone's saving their money for season tickets and other much more important things like rent and bills, but as I wont be going to Rangers as much next year I'd like to think the flags were still going!
I know the prices seem steep but they cost a lot of money to have made, and i have to try and at least get some of the money back!
The union Jack flag (made by barmy flags) originally cost around £250, it's 15ft by 8ft and it really is well made, I'm sure most of you have seen at the games so can vouch for it's quality. It's still in great condition despite being dragged up and down the country countless times.Also comes with a free bag to carry it in.
i'm willing to sell it for £150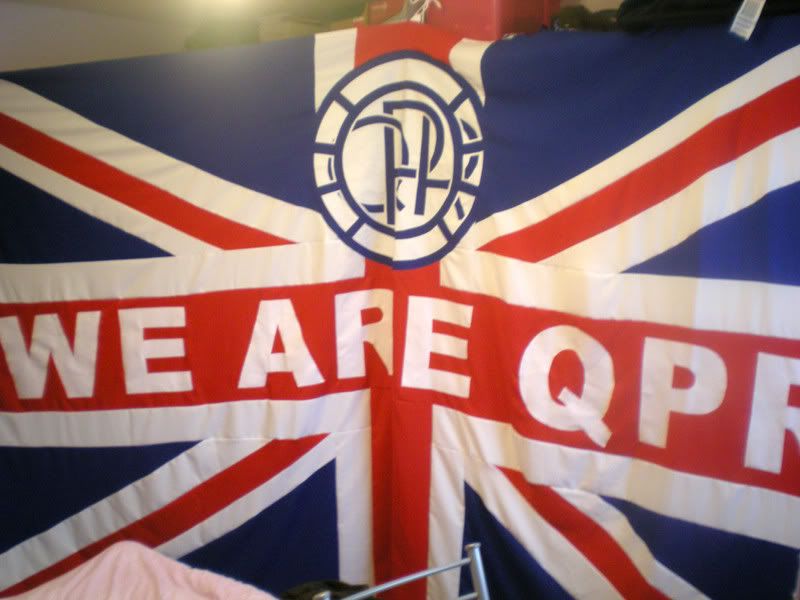 The second flag for sale is a 25ft by 12.5ft giant hooped flag (made by AA flags) it originally cost the best part of £400, I'm happy to sell it for around half that.£200.
I can also do a credit crunch busting deal of the 2 flags together for £300!!!!!!
I'm not a member of any other sites so I would be really grateful if this could be passed on to some of the other boards (dotorg WATRB etc) if any of you guys happen to post on them.
any questions, it's
QPRQPR77@hotmail.co.uk
or simply reply on this thread.
once again I know it's a lot of money and a complete long shot but I'm currently unemployed so I can't afford to have such luxuries like this sitting in the house.
cheers
James